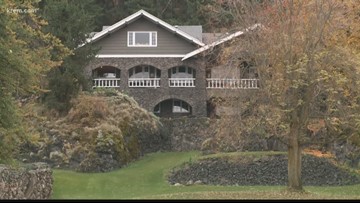 In their first tag-team episode, Devon and Liz explore the legends, history, ghosts, and romantic misadventures of Spokane's Hahn Mansion. It gets... extra weird. And long. 
CW: We say "abortion" about 35 times. Also suicide (possibly) and murder (definitely). 
Secondary topics: Podcast juice; brain-twins; elementary school urban legends; an extensive hair digression.
We didn't realize we'd talk so long, so it just fades out at the end... part two next week!
Patreon: https://www.patreon.com/ouijabroads
Website: https://ouijabroads.com/
Shop Weird: https://ouijabroads.com/shopweird/
Facebook: https://www.facebook.com/OuijaBroads/
Twitter: https://twitter.com/theouijabroads/
Instagram: https://www.instagram.com/theouijabroads/