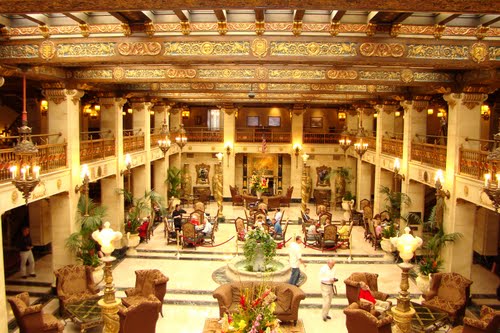 Liz goes back to the spooky Spokane well and tells the tales of five ghosts that haunt the Davenport Hotel. 
CW: Brief mention of suicide in this one. 
Strange knock-knock jokes; you can't do a Spokane episode without a Kirtland Cutter cameo; waffle foundries and tamale emporiums; a bruttle kerfuffle; Victorian interior design; a little bit on the Campbell House. 
Show notes: You can get your own copy of Spooky Spokane at area Spokane bookstores. We wouldn't be able to do great topics like this without all of Chet Caskey's hard research and story collecting! If you aren't in the area and want a copy, let us know and we may be able to swing something for you. Or you can come for a visit and go on one of his ghost tours here: http://www.ietours.net/Trip_Descriptions.html
Patreon: https://www.patreon.com/ouijabroads
Website: https://ouijabroads.com/
Shop Weird: https://ouijabroads.com/shopweird/
Facebook: https://www.facebook.com/OuijaBroads/
Twitter: https://twitter.com/theouijabroads/
Instagram: https://www.instagram.com/theouijabroads/