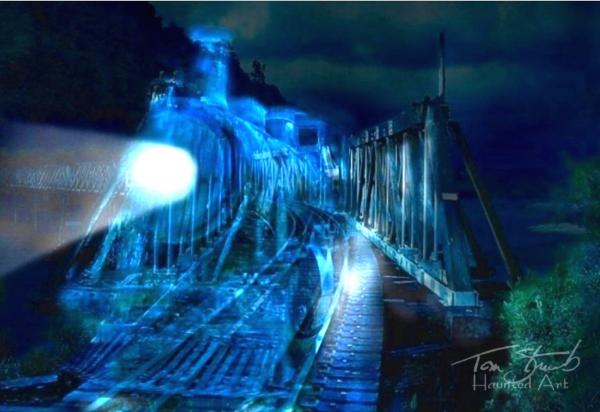 After a rocky start, Liz tells Devon a selection of train ghost/ghost train tales from the Northwest and a special guest appearance by Colorado! (It's another one where we flip the big lever that says Suspension of Disbelief, but we've had a lot of verifiable history lately, so let's get spooooky.) Sorry about the bit of rustling at the end. 
Secondary Topics: Feelings about trains; the Carolina Classic Can Opener; Devon has a train rant; feelings about gas stoves*, hidden talents of Broads; 
*Please note that after we finished recording this, Devon discovered that she had left the gas stove on and the flame had burned out and so her apartment was slowly filling with gas through this entire episode. She lived. 
Patreon: https://www.patreon.com/ouijabroads
Website: https://ouijabroads.com/
Shop Weird: https://ouijabroads.com/shopweird/
Facebook: https://www.facebook.com/OuijaBroads/
Twitter: https://twitter.com/theouijabroads/
Instagram: https://www.instagram.com/theouijabroads/