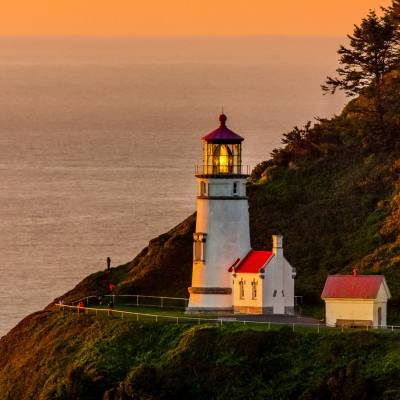 Devon spins the eerie tale of the ghost that haunts the Heceta Head Lighthouse. 
CW: Suicide, which seems to generate a lot of ghosts.
Secondary Topics: Devon's trip to the International Cryptozoology Conference and museum; Liz is easy to startle; why ghosts are grey and why Liz won't be; kid-Broad logic vs. reality; bathroom vampires; sea lion caves; power the world with ghosts.